The 10-mile hike out of Horseshoe Canyon lent ample time for reflection.
Did I really just move my body over 50 miles through a crack in the earth with my school supplies, shelter, and food on my back? It was hard to process, as I had never spent more than one night at a time in the backcountry, and my wilderness skills amounted to knowing how to blow up a sleeping pad. The surge of confidence and empowerment I was experiencing didn't compare to anything I'd felt before.
Am I capable of doing this for one and a half more months? Horseshoe was the first section of five, and while they had been some of the most impactful, educational, laughter-filled twelve days of my life, there was no question I was nervous about mentally and physically pushing myself further.
Could I ever get a career in experiential education? As an Environmental Studies student, I knew I wanted to work in the environmental sector in some capacity. When I began my college studies, I wasn't aware of how exceptionally broad the "environmental sector" is. My WRFI course was exactly what I needed to narrow my focus into something I was now passionate about: learning outside the classroom.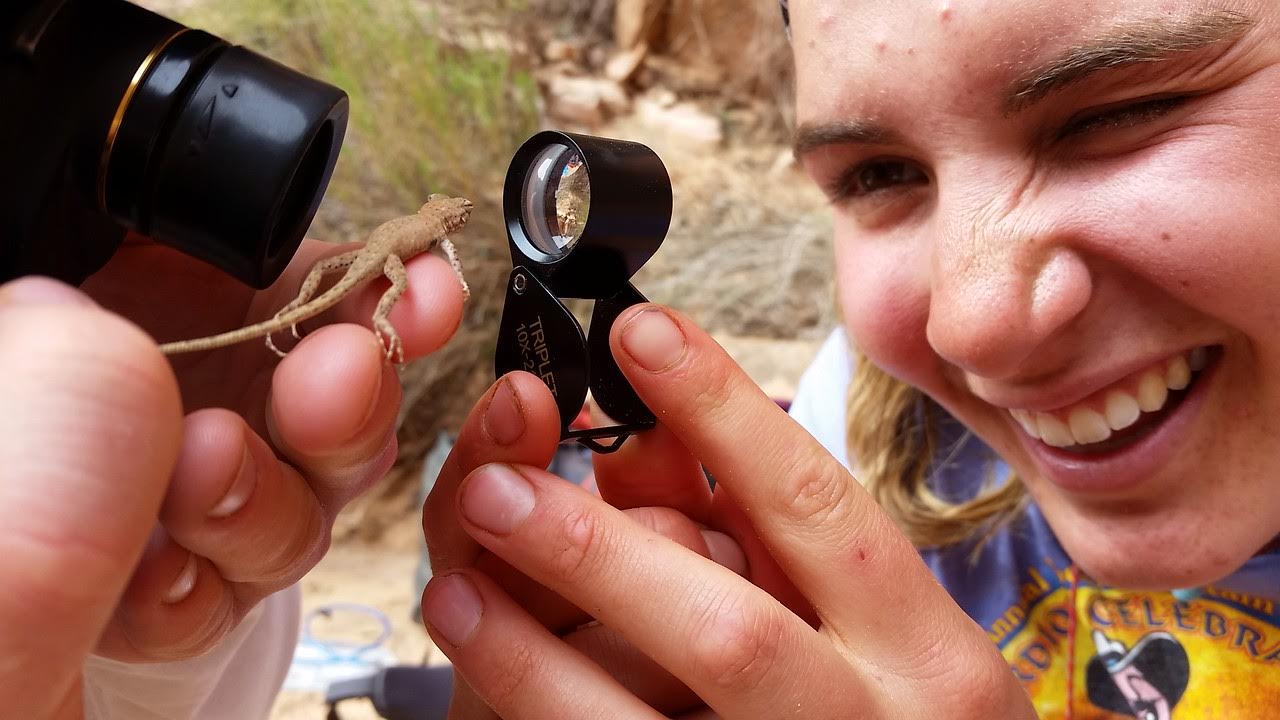 Shaping my career goals after just twelve days in the field speaks to the profound impact WRFI courses leave on participants. The total two months in the Colorado Plateau with WRFI were more influential in my professional and educational journeys than all my years in university lecture halls. I developed my leadership, backcountry, and interpersonal skills and gained a much better understanding of the inextricable connection of socio-ecological systems.
After graduating college, I seized a number of odd jobs to ensure I could work in experiential education one day. As is the case for many new Environmental Studies graduates, post-graduate life began with a series of river rafting companies and conservation AmeriCorps positions. From professional dumpster diving in the city to leading a trail crew in the western Montana wildernesses, I did my share of dirty work to build a relevant resume that would make me a good candidate in the environmental education sphere.
Almost five years out from my WRFI course, I now work at Ecology Project International (EPI), a field-based environmental education non-profit based out of Missoula, Montana. We partner youth with conservation scientists at field sites worldwide, where students spend up to 9 days in the field collecting data, learning how to camp, and broadening their perspectives on environmental issues.
As the Alumni Program Coordinator, I connect with our former students to ensure their conservation journies don't end when their EPI course does. One way to do this is by guiding our alumni to education, volunteer, internship, and job opportunities in the conservation community. An opportunity I am particularly excited about presenting to EPI Alumni is that they are now eligible for a 5% tuition discount if they sign up for a WRFI course!
WRFI was the start of my environmental education career path, and it is such a fulfilling, full-circle moment for me to play a role in partnering with EPI. Extending the student's experience beyond their time on course is foundational to the mission of both EPI and WRFI, and it is a joy to watch that mission come to fruition.
I think the Sierra hiking out of Horseshoe in 2018 would be pretty dang stoked to see how life has panned out.
---
Learn more about our Colorado Plateau course!
LEARN MORE